Bitcoin is a new form of money.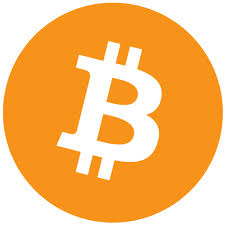 Money, as Adam Smith taught us, is a token for labour, or human effort.
As a form of money, Bitcoin is a new way to trade, and a new kind of currency, that is purely software based, or digital.
It is made with, stored and traded using software, and all of this software is free, open source and available for anyone to download, inspect and study.
In other words, there is no person or corporation that controls Bitcoin.  That is why it is described as "The world's first decentralized currency".
But then, how would such thing have any value?
That, indeed is the BIG question.
As a thing of value, Bitcoin must satisfy certain criteria:
It should be hard to obtain / produce
It should be limited in supply.
That Bitcoin satisfies these two criteria is the remarkable fact that makes it a viable form of money.
Another descriptive term for Bitcoin would help to understand why it is hard to make, and limited in supply. It is, what can be called, a 'crypto currency'.
This means that it is generated by methods used in encryption. And it is generated by complicated calculations in 'blocks', each 'block' being related to the previous one, and each having increasing complexity, thus forming a chain of blocks.
Why this is so computationally hard is rather intricate, but is basically related to what is called as 'hashing'.
A hash is a way to condense a set of data into a result that will always be the same if the process is repeated, but it cannot be reversed.
A simple example is the digit sum. So the digit sum of 347 is 3+4+7 -> 14 ->1+4 = 5, it will always be 5, but given a digit sum of 5 we cannot say what the original number was – it could be 23, or 2111. Thus hashes may be thought of as one-way summaries.
Bitcoins are produced with the idea that each new block should have a specific hash, which is arrived by shuffling the elements of the block until the desired hash is obtained. Further, the blocks in each block are connected to the one before it, and by extension to the one after it. The beauty of this is that, each subsequent block verifies the ones before it, and hence it would be increasingly tough to alter or counterfeit a block.
Some other key features of this process is that each subsequent block is computationally more demanding that the one before, yet is designed to have slightly lesser value, so that after a few million blocks, it would run out. The number of Bitcoins generated per block starts at 50 and is halved every 210,000 blocks (about four years). Thus the total number of new bit coins that can ever be produced is capped at 21 million.
Generating new Bitcoins in this manner is rather imaginatively called 'mining', and those who do it using powerful, larger data center farms are called 'miners'.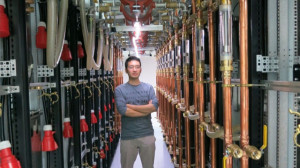 So what is the current value of 1 Bitcoin in USD? Surprisingly, it is already available on Google like the other currencies, just by entering "1 bitcoin in usd". Right now it shows 623.06$.
Bitcoin can be bought and sold from currencies on various online exchanges. They can also be traded for goods, both for buying and selling. Transactions are online and instantaneous. They are stored in digital wallets.
In short, we now have a information currency for the new millennium that can be freely traded from person to person without a central agent, bank or government.
It is a powerful and revolutionary idea.
GD Star Rating
loading...